Given that the Pixel 7 and Pixel 7 Pro launched as recently as October 2022, we're not expecting to see Google's next entries in the Pixel range – likely to be the Google Pixel 8 and Pixel 8 Pro – arrive until later into 2023. 
That said, rumors and leaks continue to flow concerning both upcoming devices and below we've detailed all the latest rumblings, alongside our expert predictions as to their respective release dates, specs, and prices.
Further down, you'll also find a list of features we want to see from the Pixel 8 and Pixel 8 Pro, because while the Pixel 7 and Pixel 7 Pro are the two of the best phones Google has ever made, there's definite room for improvement.
Cut to the chase
What is it? The next flagship phone from Google
When is it out? Probably October 2023
How much will it cost? Likely from $599 / £599 / AU$999
Google Pixel 8: release date and price
There's no news yet on when the Google Pixel 8 might launch, but that's easy to guess, with Google's main numbered phones almost always landing in October of their release year.
In fact, every Pixel model outside of the A-line has been announced in October, except the Pixel 5, which was unveiled on September 30, 2020 (so, almost October) and didn't ship until October.
Getting more specific than that is trickier, as the dates of previous October reveal events have varied, but it's likely that the Pixel 8 will be unveiled in either early or mid-October 2023 (and then begin shipping around a week after its announcement).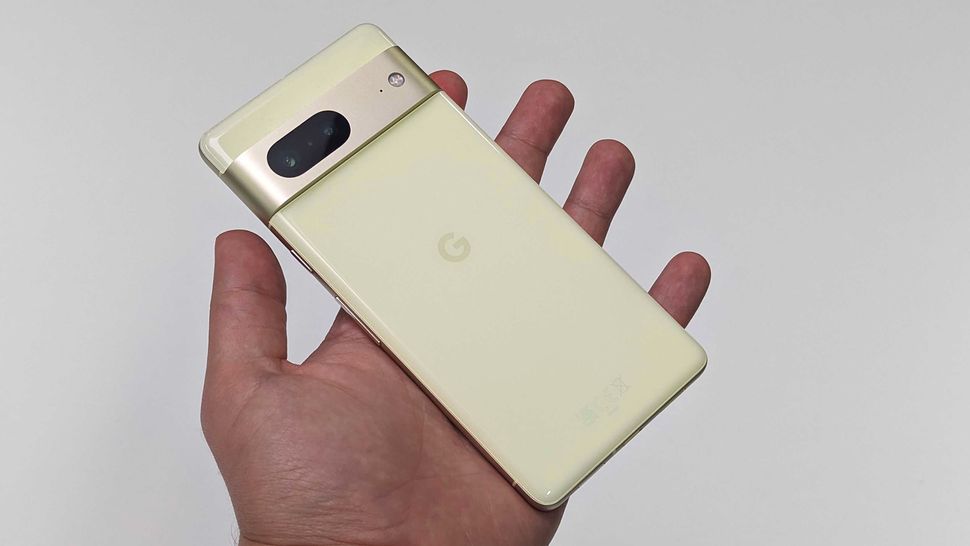 We're not sure what the Pixel 8 will cost, but the Pixel 7 and Pixel 7 Pro both had exactly the same prices as their predecessors, so it's possible Google will stick with that pricing structure for another year.
In this case, the Pixel 8 will start at $599 / £599 / AU$999, while the Pixel 8 Pro will start at $899 / £849 / AU$1,299. That said, we wouldn't be surprised if Google pushes the phones' respective prices up a bit, especially as the current models undercut key competition like the iPhone 14 line.
On the other hand, reports have claimed that the Pixel 8 and Pixel 8 Pro could be a little more expensive than the Pixel 7 and Pixel 7 Pro. They could start at a $50 to $100 higher, according to tipster Yogesh Brar. It's not clear how this pricing would translate to the UK or Australia, but a £50 or AU$100 increase would not be out of the question.
Google Pixel 8: design and display
The biggest Pixel 8 leak so far takes the form of high-quality unofficial renders showing off both the Pixel 8 itself and the Pixel 8 Pro.
These show largely familiar designs, but with more rounded corners, leading apparently to smaller sizes. In the case of the Pixel 8 that's said to mean a 6.2-inch display (down from 6.3 inches on the Pixel 7). The Pixel 8 Pro is expected to keep the same 6.7 inches as the 7 Pro, though.
A report from display analyst Ross Young corroborates these sizes, albeit giving the Pixel 8's screen size as a more petite 6.16 inches. It's all swings and roundabouts anyway, as 6.16 rounds up to 6.2 inches in any case.
More recent leaks put the screen sizes at 6.17 inches and 6.70 inches respectively, though both phones are said to have a 120Hz refresh rate (which would be an upgrade for the standard model), and to have higher maximum HDR brightness levels than their predecessors (at 1,400 and 1,600 nits for the Pixel 8 and Pixel 8 Pro respectively).
As for the resolution, the same source says the Pixel 8 is 1,800 x 2,400, while the Pixel 8 Pro is 1,344 x 2,992. But according to another source, the Pixel 8 has a 1080 x 2268 screen, while the Pixel 8 Pro has a 1344 x 2822 one.
Given that the Pixel 8 might have a smaller screen than the Pixel 7, its rumored dimensions are also smaller as a result, at 150.5 x 70.8 x 8.9mm, while the Pixel 8 Pro is said to be 162.6 x 76.5 x 8.7mm, in both cases rising to around 12mm at the camera visor.
The Pixel 8 is shown with rear two camera lenses like the current model – those presumably being wide and ultrawide ones again, while the Pixel 8 Pro is shown with three and a temperature sensor.
What seems to be a promotional video showing off the Pixel 8 and Pixel 8 Pro has leaked out online, and we get a good look at the rear of the Pixel 8 Pro – and is that a new blue color?
Seems like the new Pixel 8 series will introduce Audio Magic Eraser feature to reduce video background noise.#Pixel8 #Pixel8Pro #GooglePixel pic.twitter.com/Tb23MoDuUIAugust 11, 2023
See more
A newer report adds a bit more description to the colors of the Pixel 8 and 8 Pro. The report says the Pixel 8 could come in Haze, Jade, Licorice, and Peony colors. The Google Pixel 8 Pro, meanwhile, could come in Jade, Licorice, Porcelain, and Sky.
We've also now seen leaked hands-on photos of the Pixel 8 Pro, which you can see below. It appears to be in a case, but you can see that the screen is less curved than the Pixel 7 Pro's, that the corners are more curved, and that the camera has a slightly different design, matching the renders above.
Finally, there's evidence of a mystery Pixel phone in the works, which based on leaked specs might be the Pixel 8 or Pixel 8 Pro. 9to5Google has found this evidence in publicly available code from the Android Open Source Project, and it points to a phone with a 1440 x 3120 120Hz screen, a Tensor chipset, and dimensions of 155 x 71mm.
Those screen specs are in line with the current Pro models, but the dimensions are more what we'd expect from the standard Pixel 8, so that might mean a resolution and refresh rate upgrade is planned for the standard model.
However, that screen resolution is also different to the leaked resolutions above, so we'd take all of these leaks with a pinch of salt for now.
Take this with a grain of salt, but…the Pixel 8 and Pixel 8 Pro might be eSIM only, at least in some regions.Nobody seems to have noticed that the renders that @OnLeaks published are missing SIM card slots on the left side. The renders he previously published of the Pixel 6,… pic.twitter.com/jlsyqTD8tCAugust 20, 2023
See more
One thing that's apparently flown under the radar is the use (or not) of the SIM slot on the Pixel 8, according to Android analyst Mishaal Rahman. Citing leaked renders, Rahman speculates that the Pixel 8 and Pixel 8 Pro may drop the SIM slot and go eSIM only, just as Apple did. If this happens, it may be a regional thing, with the company keeping the slot in non-US regions and dropping it in the US.
Google has often followed Apple's lead, nixing the headphone jack and telephoto lens on its smartphones in response to Apple's moves to prioritize wireless audio and ultra-wide cameras, though restoring both in some form or the other with the A-Series and Pixel 6 and 7 Pro respectively. If it could get away with stripping the SIM slot now that Apple's normalized it, it almost certainly would.
Google has also done a lot of work in making Android improve its eSIM management, and the company is reportedly improving that process further with an upcoming Android update. Our messy eSIM future could get a lot more straightforward. 
Google Pixel 8: camera and battery
When it comes to cameras, the main camera sensor is expected to stick at 50MP, but with an upgraded sensor that lets in more light. The ultrawide camera will be upgraded on both phones too, we're hearing, but more so on the Pro model – while the Pro telephoto zoom is predicted to stick at 5x.
While we still don't know battery specs, we have at least seen the Pixel 8 pop-up on the Wireless Power Consortium (WPC)'s certification website, with the listing revealing wireless charging details that suggest the Pixel 8 will retain the same wireless charging speeds as its predecessor (12W unless placed on the official Google Pixel Stand which then delivers 20W of power, wirelessly).
However, wired charging speeds are rumored to be rising: 24W for the Pixel 8 (up from 20W) and 27W for the Pixel 8 Pro (up from 24W). The same leak has also predicted slightly larger battery capacities for both phones. 
Google Pixel 8: specs and features
Leaked hands of photos of the Pixel 8 Pro that you can see further up show a partial specs list, including 12GB of RAM, 128GB of storage, and mentions of 'zuma', which is believed to be the codename for the Tensor G3 chipset.
Beyond that, a handful of other leaks have emerged regarding both phones. For one thing, there are reports that the Tensor G3 chipset we're expecting to power the phone is in the works, and that this will once again be made by Samsung.
This could be significantly more powerful than the Tensor G2 in the Pixel 7 series, as it's rumored to be built on a new 3nm process, down from 5nm for the current one. That change is likely to mean a big boost in power and efficiency.
A more detailed Tensor G3 leak has revealed all sorts of things about it, but the gist is that it should be a lot more powerful, enable ray tracing, offer improved photo processing and AI skills, and more.
Speaking of which in an aforementioned leaked video, it appears the Pixel 8 will get a new feature in the form of Audio Magic Eraser, which seems to use AI to separate music, vocals, and background noise on video clips. This was given more weight by a Google Pixel Superfans survey which mentions the tool in the context of being able to remove unwanted noise at sports games while also enhancing the audio you want to hear. 
Another leak, meanwhile, suggests the Pixel 8 and Pixel 8 Pro might be codenamed Shiba and Husky respectively, and that they both might have 12GB of RAM and run Android 14.
We also know that satellite communication capabilities are likely to be offered by the Pixel 8, much like the iPhone 14. Hiroshi Lockheimer (the senior vice president of Android) has said that support for the feature will be coming with Android 14; so it's likely the Pixel 8 will be the first Google phone to offer it.
Plus, one source predicts the arrival of Wi-Fi 7 for the Pixel series. Another leak from Brar appeared to corroborate everything we'd already heard about the Pixel 8 and 8 Pro, tipping it to be a mild, refining update. 
There have been predictions that the Pixel 8 and the Pixel 8 Pro are going to come with upgrades to the integrated Camera app, with some shuffling of the various modes and a better distinction between photo and video modes.
Finally, some say that the Pixel 8 and Pixel 8 Pro could have an extended support life cycle with up to 5 years of software updates compared to 3 with the Pixel 6 and Pixel 7. 
Google Pixel 8: what we want to see
Below we've listed the five things that we most want the Pixel 8 line to offer.
1. A 120Hz screen for both models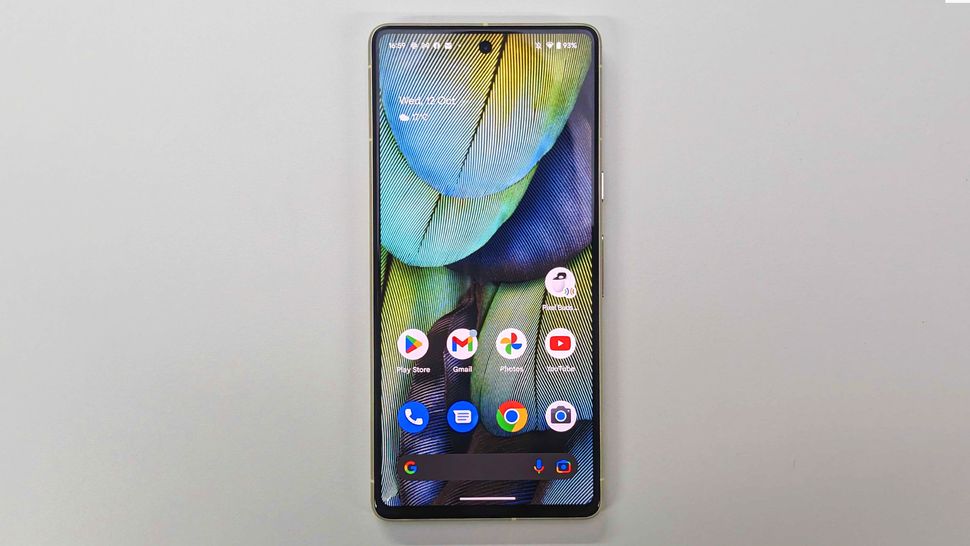 The Pixel 7 Pro has a 120Hz screen, just as you'd expect from a flagship phone, but the standard Pixel 7 doesn't – it's stuck at 90Hz.
Given that even some of the best cheap phones now have 120Hz screens, that seems somewhat unacceptable, so we really hope Google offers a 120Hz screen on both the Pixel 8 and the Pixel 8 Pro.
2. More power
The Pixel 7 line uses the Google Tensor G2 chipset, and it's a chipset that has a lot going for it.
Designed specifically for these phones, it excels in areas like machine learning and AI, but when it comes to raw power, the Tensor G2 is a little lacking, as it performs worse in most benchmarks than key rivals like the Snapdragon 8 Plus Gen 1 and the Apple A16 Bionic. In fact it performs significantly worse.
So, we'd like to see a focus on power from the Tensor G3 (or whatever the next model ends up being called), so that the Pixel 8 line is more competitive on that front. However, we don't want that to come at the expense of the things Tensor chipsets are currently good at.
3. Better battery life and faster charging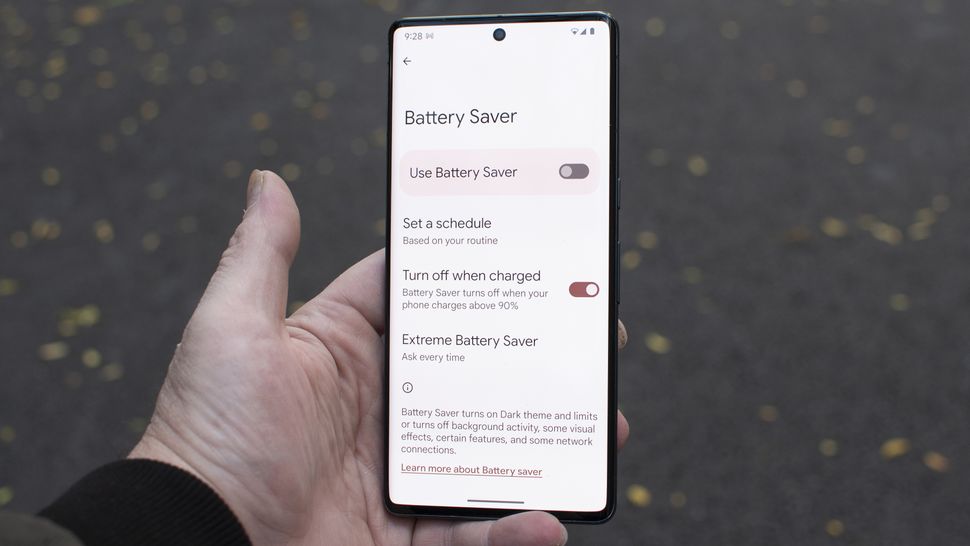 Both the Pixel 7 and Pixel 7 Pro should comfortably get you through a day of fairly heavy use, based on our tests, but they aren't going to get you through a second day, or even halfway through a second day in most cases.
So, their longevity is respectable but far from exceptional, and they also both charge quite slowly, so we'd like to see improvements to both the battery life and the charging speed for the Pixel 8 line.
4. Longer-term support
Google has promised three years of Android version updates and five years of security patches for the Pixel 7 line, which has some Android phones beat but doesn't come close to the number of years of support Apple typically offers with its iPhones.
Since Google makes Android and is using a bespoke chipset designed specifically for the phones here, there really shouldn't be any reason it can't support its phones for longer, so we'd like to see extended support offered with the Pixel 8.
5. 10x optical zoom on the Pro
The Google Pixel 7 Pro offers 5x optical zoom, up from 4x on the Pixel 6 Pro, but we'd like to see a bigger jump for the next model, bringing it up to 10x in line with the Samsung Galaxy S22 Ultra.
That said, we still want a shorter distance zoom – of ideally 2x or 3x – to be offered as well, so there are two distinctly different zoom distances available. The Google Pixel 7 Pro is already one of the best camera phones, but with this upgrade the Pixel 8 Pro could be even better.